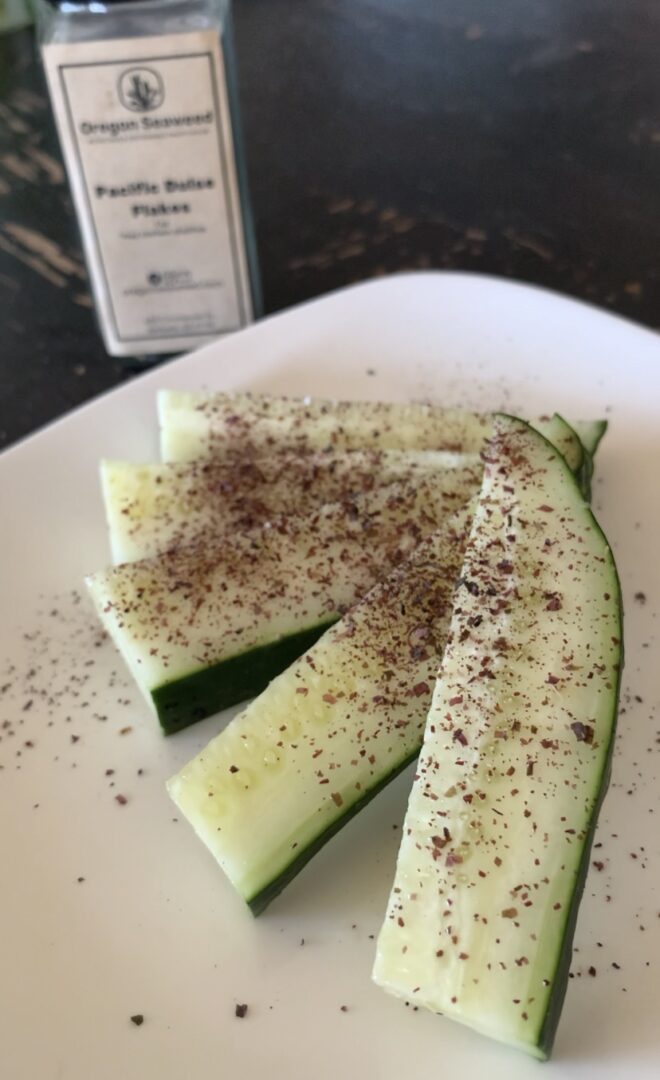 Dulse seaweed flakes may be one of the easiest ways to incorporate seaweed into your daily diet. They can be used as an alternative to salt in your kitchen. In fact, a couple of our farmers have entirely replaced salt with seaweed in their homes. A SEAsoning that adds nutrients, flavor, and is super good for the planet?!
There are many uses for dulse flakes.
– sprinkled onto of fresh farm veggies (as shown above)
– use onto of potatoes or eggs for an extra nutrient boost in the morning
– give flavor to any salad or soup
– replace salt in your baked goods, yes, in desserts, it's delicious!
– add to popcorn with your other favorite toppings
– crackers, bread, avocado toast
This list could continue but maybe you get the point, it's super versatile and delicious and can be used in SO many different ways!!
Head to the Oregon Seaweed store to get dulse flakes shipped directly to your home kitchen.